Elgin Theatre Seating Chart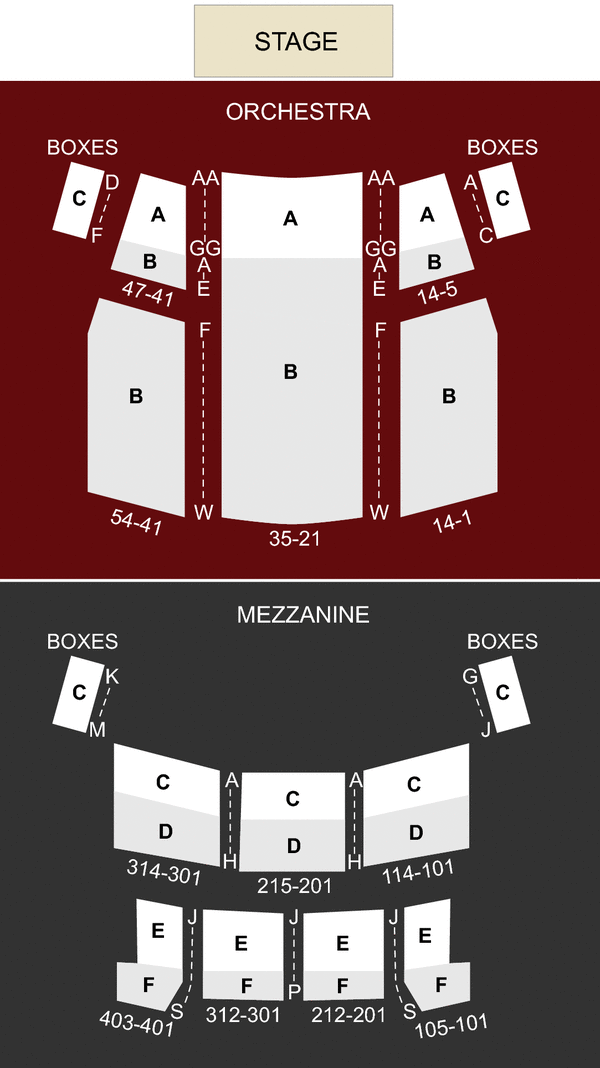 Elgin Theatres has two theatres in the Edwardian double-decker style. The lower Elgin Theatre has a capacity of 1,561 seats, while the Winter Garden Theatre has a capacity of 992. Both theatres separate their seating into an Orchestra level and a Mezzanine level. The attached seating chart is for the larger Elgin theatre and will help you select seats.
These classy and elegant seats are designed for comfort with brand new upholstery and cushioning surrounded by a classic decor to create a timeless experience.
You can also call customer service at 416-314-2885 if you have any questions.
NOTE: Depending on the type of event, the seating configuration may change . Always check the individual seating map displayed for your chosen event when selecting your tickets.
Reserve your desired seats today by purchasing your tickets while they last. Visit the Elgin Theatre schedule to see all upcoming events.
To view the ticket & refund policies please visit the ticket information page.